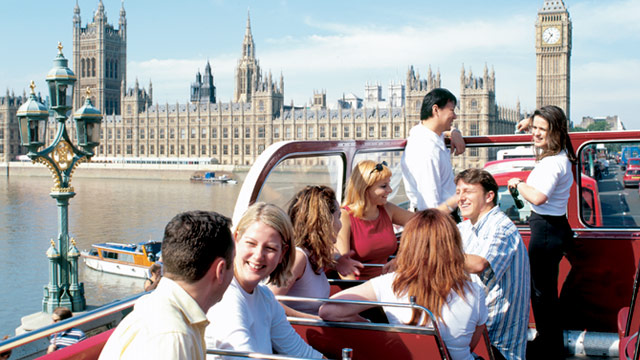 London, the capital of England is one of the most famous cities of the world with a diverse culture. Standing on the River Thames, the city is recorded to have a population of more than 8 million. It is a tourist hub frequented by travelers who are in awe of the city because of its art, education, tourism, trade, finance, entertainment, healthcare and media. Explore London's top tourist attractions and there are the variety of free places to visit.
Buckingham Palace located near the Hyde Park tops the chart for travelers who like to witness the Changing of the Guards ceremony. If you are lucky enough, you will also get to view the Royal Family from the State Rooms when they shift to Scotland during summers.
London Eye situated in Westminster is a 135 meter Ferris wheel erected in 1999. The London Eye is also known as Millennium Wheel is a beautiful ride that lets you get a good glance over the vast areas of the city.
Piccadilly circus is a prominent spot that exhibits various video displays and neon signs of glitzy advertising on the buildings. It also has the Status of Eros which is most visited for memorable photographs.
The British Museum believed to be one of the world's largest is a marvelous place to study human history only if you can get proper assistance from the guide owing to its huge size.
The National Gallery is another spot that will attract most of the art lovers since it houses a beautiful collection of European paintings.
Believe me when I say this is just the beginning. London has more spectacular sights to visit. So if you love traveling, make sure that this city is definitely part of your 'must-visit' list of places in the world.